Physics, chemistry, advanced calculus- I will never understand them. There are just some things in life that are too complex to wrap your head around. I've gone through twelve years of school and now two years of college, and there are still so many things that blow my mind. So, here are things I will never, ever understand.
why girls get so mad when guys leave the toilet seat up.
I don't know, I just feel like it takes longer to complain to him about leaving it up than to actually put it down yourself.
why its okay to have breakfast for dinner but not dinner for breakfast.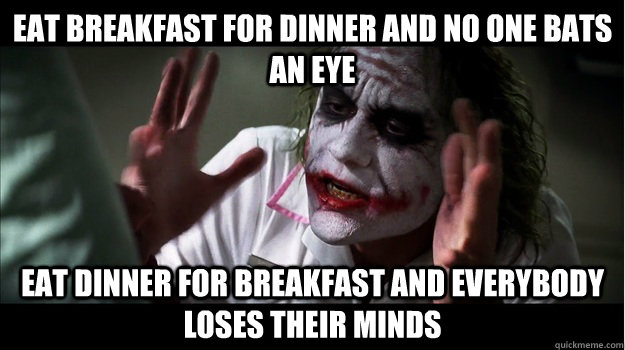 If I want In-N-Out at 8 am I think that I should be able to have In-N-Out at 8 am, right?
why people think college is so easy.
I talk about that in
this post
.
why girls put make up on to go to the gym.
I get that most girls (including myself) don't like to leave the house without makeup. But to the gym? Really? I don't know about you, but whether I'm wearing make up or not I still look disgusting when I get back from the gym. It's a waste of makeup!
why people abbreviate in texts.
Okay, it was cool in like fourth grade to type "u" for "you" and things like that. I throw in the occasional OMG, but really I hate when people abbreviate in texts. It makes you look dumb. Especially when the word you're abbreviating is short to begin with. Like what's the point of using "2" instead of "to"? Its one extra letter, and you don't seem like an idiot. It's simple.
why people are still confusing "your" and "you're."
I guess this goes along with the one above. We're adults, we should know grammar. Even if you didn't learn it in school, there are plenty of memes out there now that make fun of this idea. My heart hurts a little every time I see someone use the wrong one.
how people can drive for twenty minutes without realizing their turn signal is on.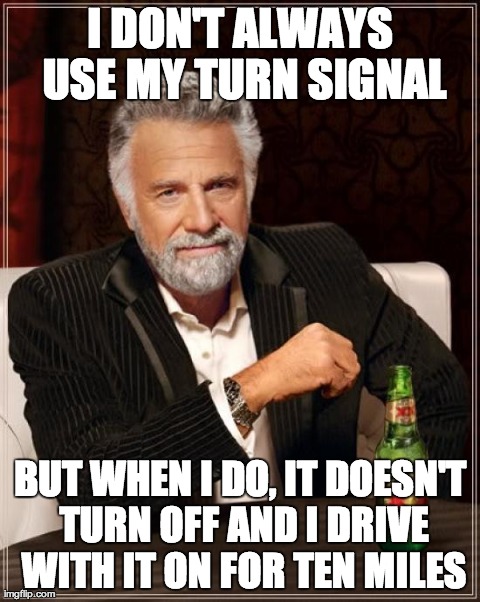 Self-explanatory.
What're some things you'll never understand?