Happy Tuesday! Today's a good day- you know why? Because it's not yesterday. Yesterday sucked. I had to leave Handsome and come back to Arizona. Those damn goodbyes really never get easier. Sunday night we agreed we were going to "rip the bandaid off" at the airport and try not to prolong our goodbye. Usually we sit in the airport crying like little girls for like 45 minutes, which usually makes it harder. We tried not to do that this time, but that didn't work.
Anyway, Today I'm linking up with
Amanda
and
Danae
for this awesome link up. You know I love any link up where I get to talk about my man...
especially
if it's making fun of him ;)
Shit my boyfriend says...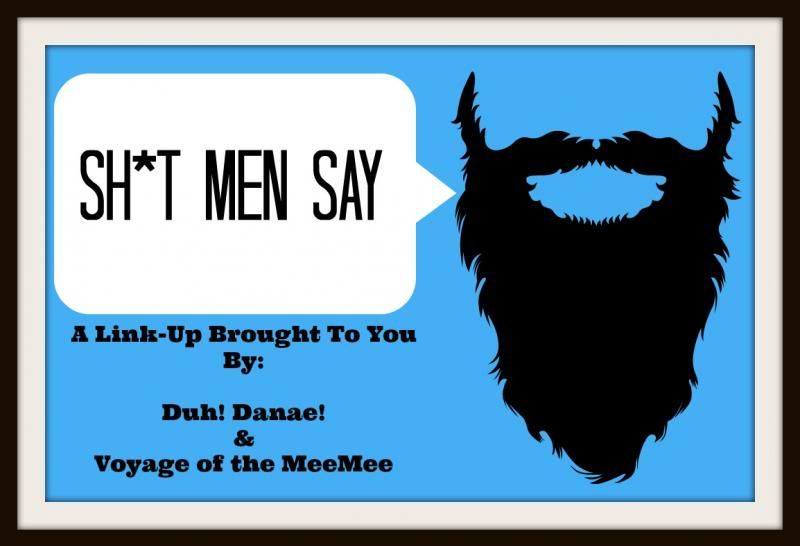 While we were skyping one day...
"You know, I learned something about myself today. I like to eat my cereal in a really big bowl with a really small spoon."
While laughing at something funny I said (note: everything I say is funny)
"Hahahha you slay me"
Ok..what? Is this a thing? I've heard "you kill me" or whatever when somethings funny..but slay? He says its a thing. But I've never heard it. It makes him sound like he's hunting dragons
Okay so I suck and I couldn't think of anything else but I promise I'll start writing this stuff down. I'm heading back to Tucson today and start school this week (boo.) What're you up to?
OH and
Sparkle Out Loud
got a makeover because I'm indecisive so check it!