I start classes again today! Wooo hoo….sooo excited. NOT.
Did I just make a not joke?
Speaking of not jokes handsome and I watched Borat a couple weeks ago and I forgot how funny it is. Anywho, classes start back up, I go back to work, and
Sparkle Out Loud
is really doing well. I know I'm going to be one busy girl for a while! Which is good because this semester needs to go by fast. I'm already having Montana withdrawals and I can't wait to go back! PS have you met
Kathryn
yet? Because I just met her yesterday and she's the shit. So go say hi you won't regret it!
If you follow me on da social media you might've seen that I got a new camera. I LOVE IT. I got the Canon t3 and I have a lot to learn, but I really love it. I am by NO MEANS pro photographer but I've been messing around and I can't wait to get some more practice! You can see some pictures on the
design site
but I thought I'd just share a couple here!
Anyway, back to the point of today's post!
It's my favorite day of the whole month ladies! It's time for
The Boys Behind the Blog
link up with
Mallory
and
Stephanie
! They post 5 questions every month, and Handsome answers them! Fun, right? :)
Take it away love!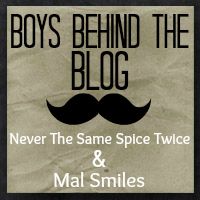 What was your favorite movie of 2013?
I'd probably go with Fast 6.
We saw that while I was in Germany with him! :)


What is your all time favorite movie quote?
Shit...that's a tough one. Anything from Step Brothers.
What is your favorite type of movie? (Action, scary, comedy, etc)/
I'd say right now #1 is comedy...#2 is action.
What is your New Year's Resolution?
To spend more time with you!
Finish the sentence: This year I will....
...eat more Reeses Pieces
setting big goals
…
awesome.
I can already tell its going to be a year filled with lots of laughs, good times, and candy! :) (Even though we're both going on pretty strict diets now..) Happy Thursday!