It's my favorite time of the month! I'm linking up again with
Mallory
and
Stephanie
for The Boys Behind the Blog! This is where our guys get a chance to take the spotlight and answer five questions every month!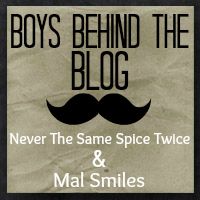 1. Who is your favorite band or musician?
Right now I'd say my favorite is D Ruck. But Chris Young is a close second!
2. What was the first tape or CD you owned?
It was one of the Wow CD's. Or is it Now? I don't know. It was like Wow 5 or something.
It's Now. 'Now That's What I Call Music.' Nice try though love ;)
3. Who was your first concert?
I never went to many concerts when I was younger. So the first actual concert I went to was when I saw the Weekend in Belgium.
Speaking of Belgium...take me back!!!
4. What's your favorite Thanksgiving food?
I would say it would have to be my mom's sweet potato casserole. She mashes up sweet potatoes and puts walnuts in it and bakes the whole thing with marshmallows on top. It's amazing!
5. Complete the sentence: I am thankful for...
I am thankful for the most amazing family and friends in the world. Which includes my very best friend who also happens to be the love of my life. :)
Hey! That's me! He makes my heart happy
Want to know more about Handsome? Or about me? Email, comment, or tweet me your questions for our Q&A post coming up!